Marseille Food Tour 3h
Gourmet walk in the historical center of Marseille
We will meet at the Metro "Vieux Port".
After a short walk on the quays, on the famous fish market, we will pass in front of the ancient port of Marseille, you will discover the incredible history of this Greek city: Massalia.
Discover Marseille and its city center by exploring its most cosmopolitan neighborhood, the Noailles district, known for its culinary specialties from around the world. This district is also the most atypical of Marseille.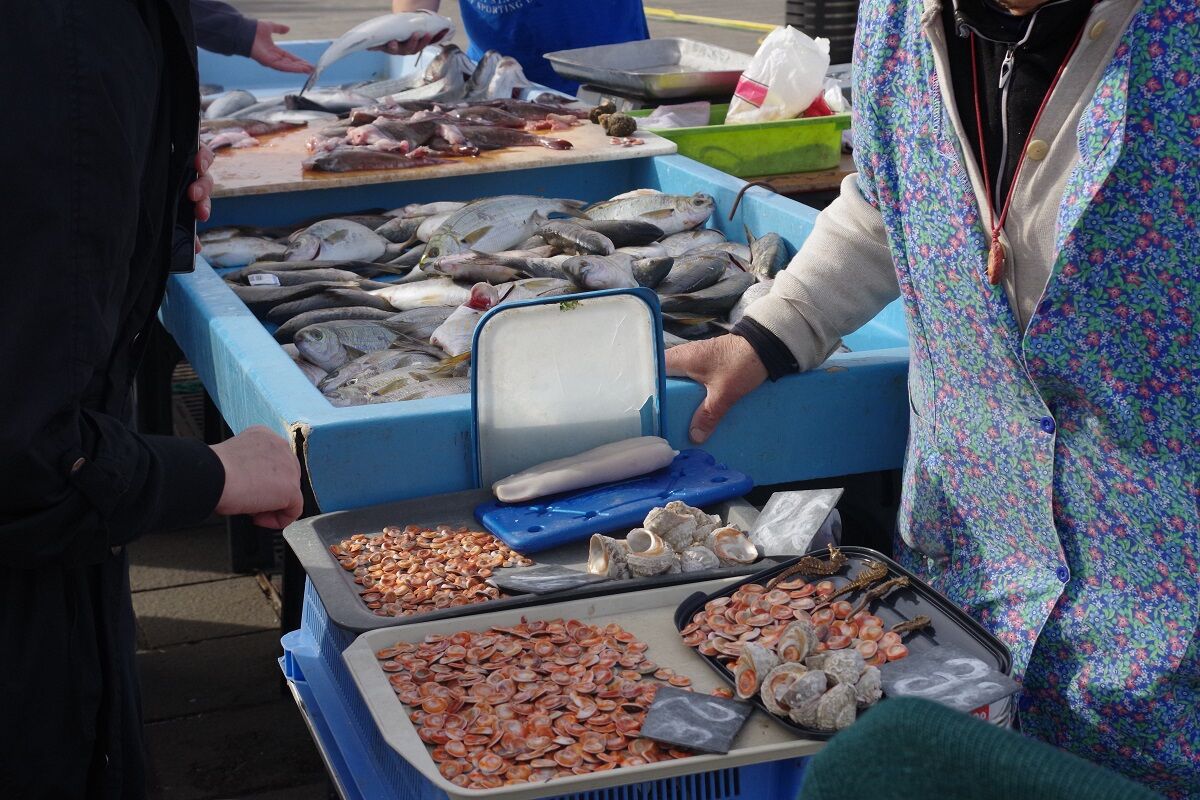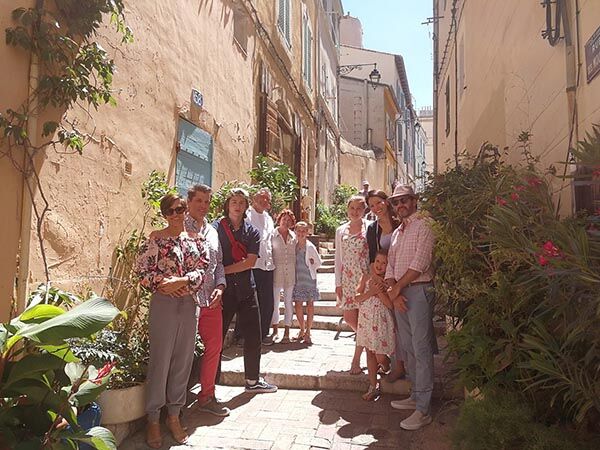 We will take the time to appreciate the smells that emanate from all these small restaurants. At the bend in the street, you will surely hear other languages spoken, but listen… It is above all the Marseilles accent that will enchant you !
Do you know where pastis from Marseille comes from ?
Then head for the Belsunce district: you will stroll among the colors, flavors, warm people in a multicultural atmosphere.
You will discover the unique specialties of Marseille, from the favorite the favorite snacks of the inhabitants of Marseille until the timeless aperitif…the pastis !
With all our shopping gleaned here and there, we will then stroll through the alleys of the oldest district of France: Le Panier, where artists' studios are invited…
There, in the heart of the historic district, we will settle down in the coolness to taste all our victuals. Icing on the cake of our walk: a wine tasting at the inhabitant's in a pretty garden typically from Marseille…
PROGRAM
See the big downtown market
Typical stores
Fish market of the Old Port
Off the beaten track
Overview of local history
Guaranteed to make your taste buds tremble
THE DELICACIES
Navette (Marseille cookie)
Panisse (chickpea pancake)
Pastries
Cheese tasting
Poutargue (caviar from Martigues)
Rock Soup
Marseilles Chocolate
DRINKS
Mint tea
Wine tastings
Lemonade
Pastis
Meeting point

Your guide will be waiting for you at the exit of the Vieux-Port- quai des Belges under Norman Foster's metallic umbrella, next to the stalls of, I will have a flag-bearer of the city of Marseille as a sign of of rallying !
Quai des Belges – 13001 Marseille
Duo offer

For any reservation of a Gourmet Tour, you will receive a 10% discount code valid on EVTT-PROVENCE.COM (visit of the Calanques by electric bike) or TUKTUKMARSEILLE.COM (visit by electric TukTuk)